It's been such a long, long time…
The First One's Free LP

2023 Remaster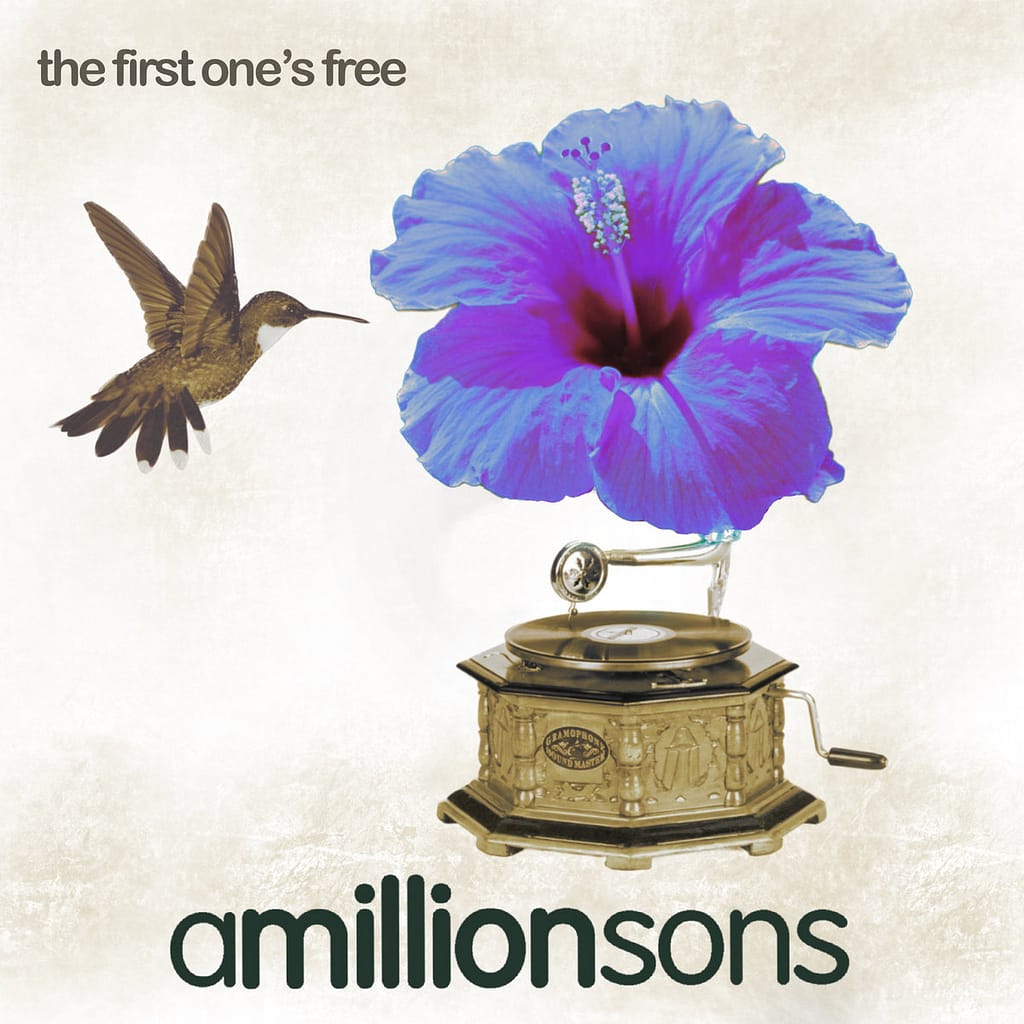 There certainly must be something in the waters that flow from the River Trent as there's now another future classic to add to the list with amillionsons' lush orchestrated arrangements and quirky mash-ups that sit in juxtaposition on their debut long-player, The First One's Free.
Having made us go all gooey with their sublime reading of Dorothy Moore's '70s transatlantic hit "Misti Blu" (featuring a surprisingly soulful Taka Boom), they then released their acclaimed "Sonblock EP" that housed "Outta My Head", a chunky lite-breaks number with sampled strings and a sultry female lead thrown into the melting pot. It was the obvious standout alongside the downlow "Stay Off The Dope", complete with cut-ups of The Simpsons theme in a fashion that wouldn't sound out of place on a Coldcut radio show.
Both are featured here, as is the new single, "Summer Song", which further draws on chilled beats and tranquil musicianship that work well together, further highlighting why the trio are fast becoming the dons of eclectic Brit cool. Obscure samples link the tracks, while the grooves range from lounge-core and swinging jazz to chilled breaks – "Outta My Head" (even borrowing the chorus line from Luther Vandross's "Goin' Out Of My Head") to further add to the voyage of discovery.
If you're looking for comparisons think the Art Of Noise – not least thanks to the "Moments In Love" -inspired "Need You Tonight" – a sublime slice lazily soulfulness awashed with occasional string flurries. While The First One's Free may not quite reach the same critical acclaim as their fellow label companions, amillionsons are nevertheless standing on the edge of a wonderful future.
Their music exudes a rare blend of originality, sultriness and carefree innocence that's all too missing in today's over-produced and mass-marketed scene, and for that we give kudos.
amillionsons Ltd edition 7″ promo
with Claude Money dark jazz hiphop mix on B-side
amillionsons on insta